Air Quality Testing
3/7/2018 (Permalink)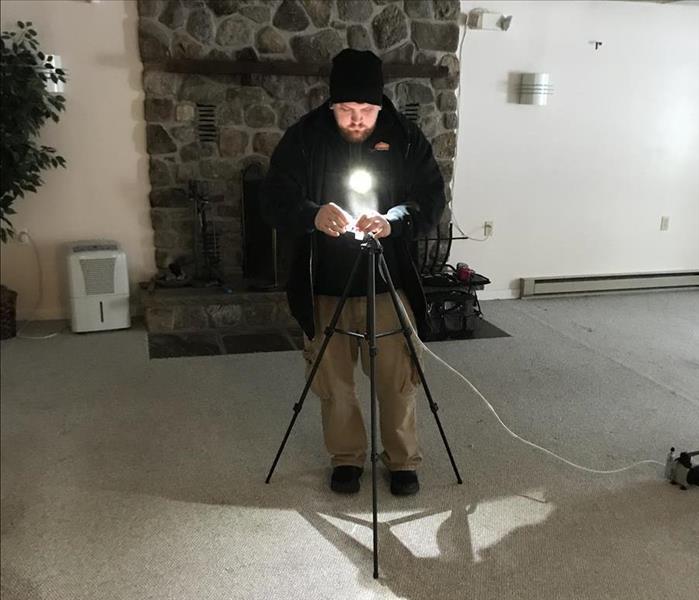 Our certified mold tester, Mike Chrzan setting up for an air quality test at this property in Hazleton.
The only definitive way to ascertain whether a mold issue is occurring is by conducting testing. SERVPRO of Hazleton/Dallas/Harveys Lake employs a certified mold tester to better service our customers.
There are several different types of test which a professional remediation company can conduct. As a company we employ the use of the following two.
Air Quality testing: By testing the air quality and comparing the spore counts between the area in question and a controlled sample from outside, we are able to determine if an issue is occurring as well as the type of mold present and spores counts of each strain. Once we have a beginning spore count we are then able to begin the remediation process. A post test will determine whether the air is now clean.
Tape Samples: Tape sampling is used when obvious discoloration is seen. This method will allow the remediation professional to ascertain the type of spores present. This method is helpful in determining the difference between mold and mildew.
SERVPRO of Hazleton/Dallas/Harveys Lake is the leading mold remediation company in Luzerne County. By offering both testing and remediation we are a one stop call. We are proud to serve our local Luzerne County community.